A new operator launch is the easiest type of press release to get published. This is exciting news for the industry and should always lead to widespread coverage and a good return for our clients.

However, it's important not to be complacent as there is still work to be done. The press release has to follow all the usual guidelines in terms of flow and engagement and in an industry where new brands are being launched so frequently, it has to stand out. We feel the natural flow and the use of extended quotes really emphasise why this brand was different.
Posted: https://www.intergameonline.com/igaming/news/oshi-open-for-business
---
Oshi open for business
Following a successful soft launch in October, Oshi – the bitcoin-specific online casino backed by 90 Digital and SoftSwiss – opened to new customers on Thursday, November 12.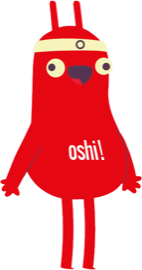 CEO Nick Garner explains the brand inspiration for Oshi. "It comes from organisations like Netflix, Amazon and Steam," he said.
"Of course, users are here to win money and the site reflects that, but we believe an online casino can look and feel different."
Chief technical officer Tom Finlayson added: "Now that the shop doors are finally open, we're looking forward to seeing where this will take us. We are looking forward to getting people's feedback and suggestions and incorporating that into our own roadmap.
"With the community's help, we truly believe this will be the most fun way to use your bitcoin."
Currently the site is aimed at desktop devices. A mobile-friendly version is in development.